"We offer innovative and economical design services.
Meeting our clients needs on projects of all sizes"
ABOUT OUR SERVICES
We offer our services to anyone in need of a structural steel warehouse, and any other structural steel requirements. We are easy to contact as our personal cellphone numbers and email addresses are on our contact page. We accept cession agreements with Municipalities – view some of our previous projects.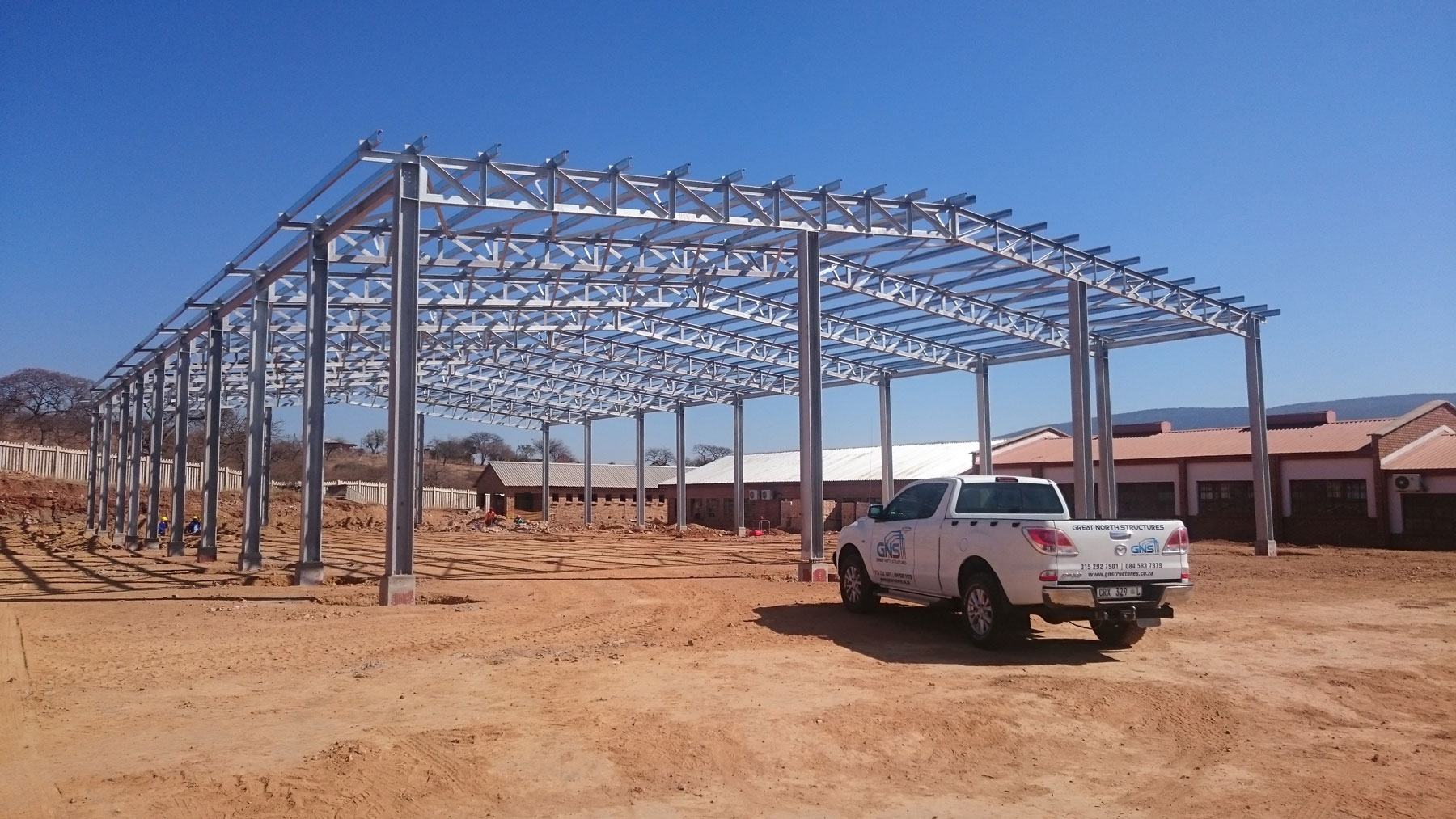 WE OFFER
A complete solution to your structural steel requirements from Planning to Design, Fabrication and Erection. We also do our own concrete bases for our structural columns as well as all civil works required.
We focus on buildings with the following 'Use and Occupancies':
Residential
Commercial
Industrial
WHAT MAKES GNS SO UNIQUE?
We deliver a turnkey solution to warehousing and steel structures, our quality is top notch and our procedures and quotations are always transparent. We are motivated and strive to deliver the best product at the shortest time. We have rigging teams that has no equal in Limpopo.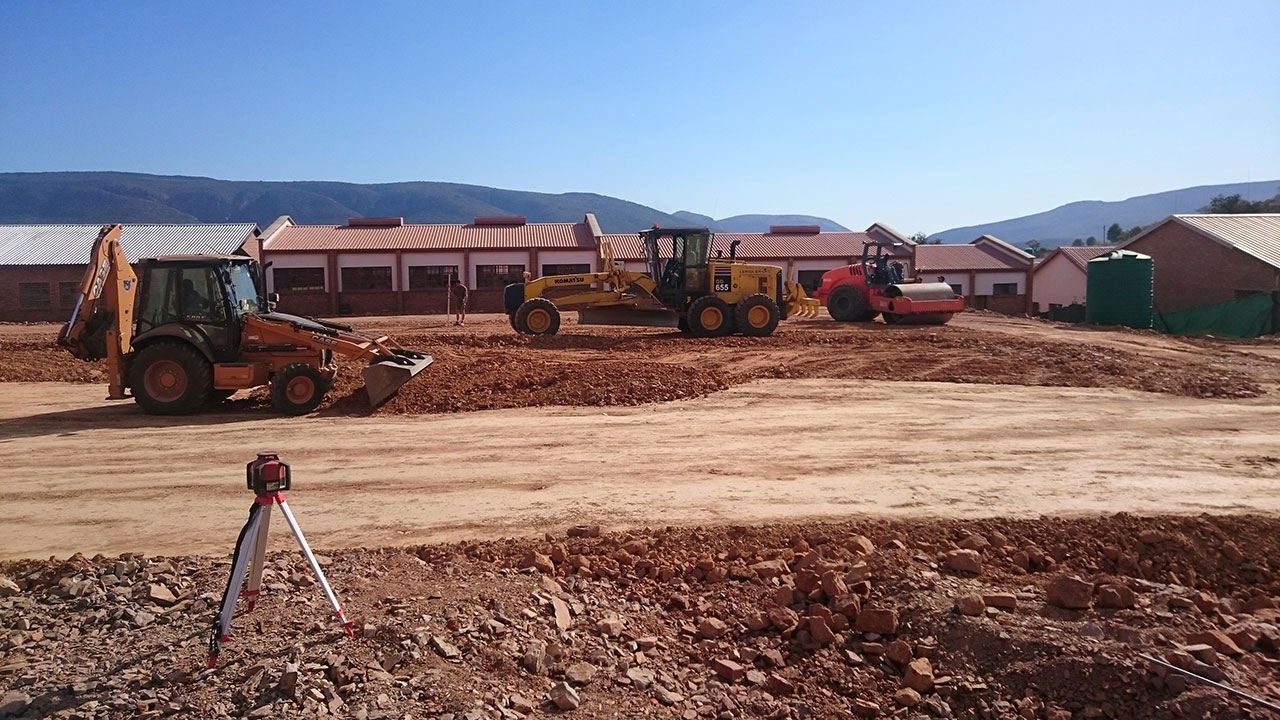 WE ARE PROJECT ORIENTATED
Each project involves:
Renovations
Rehabilitation
Additions
New construction
Training
STEEL
At Great North Structures cc we do in-house detail drawings and can certify Structures after being erected. Our Management combined has 91 years experience in steel Fabrication and Rigging.
With a Total of 22 staff members at the manufacturing wing of Great North Structures, we are able to manufacture up to 8 tons of steel per day. We incorporate the latest technology in our workshop such as our Band Saw, Iron Worker, MIG welders and CNC Plasma Cutter.
Our Rigging team is well equipped to erect more than 10 tons per day. With a rigging record of 60 tons in 5 days flat.
Manufacturing workshop 840²
Lay down area 10 000²
Storage for small tools and equipment 100²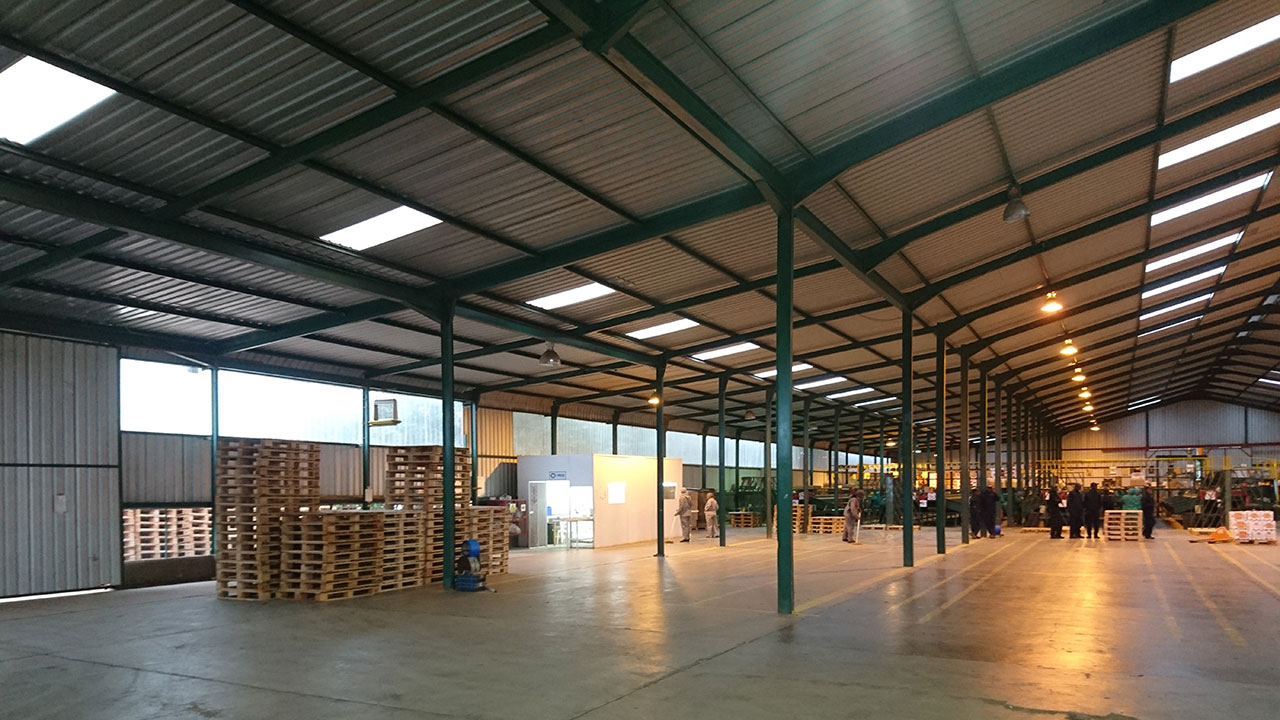 HOW WE DELIVER OUR STEEL SERVICES
TOOLS & EQUIPMENT
MIG welders
Arc welders
Bench , hand and magnetic base drills
55 ton Iron Worker
Band saw with capacity to cut a 760 x 530mm beam
Industrial Cut off machines , grinders etc
Oxy Acetylene cutting torch systems
Oxy Acetylene straight line cutter
Plasma Cutters
CNC Plasma Cutter
Lathe
All necessary hand tools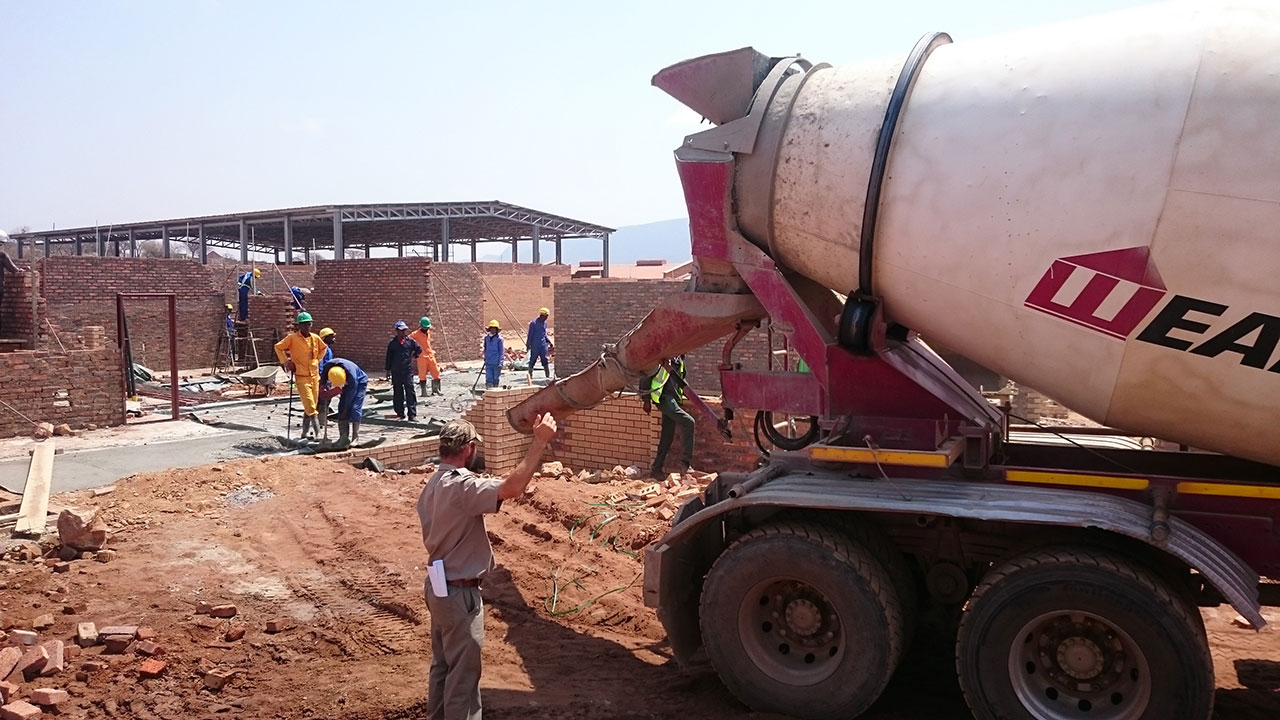 PLANT & LIFTING
2.5 ton Diesel forklift
3.0 Ton Diesel Forklift
400Hp Truck Tractor with Phalfinger 23500 Crane & 13m, 24ton
Flatbed Trailer
8 ton Truck with Palfinger 15500 crane
Rent in Mobile cranes
4 ton side loader forklift
5 ton Overhead Crane
2014 JCB 3DX TLB
JCB ROBOT Skidsteer
7 x LDV
2 x 600liter Hydraulic Concrete Mixers
2 x 150lt Concrete mixers, Power Float, Rammers etc.
7 ton Diesel Forklift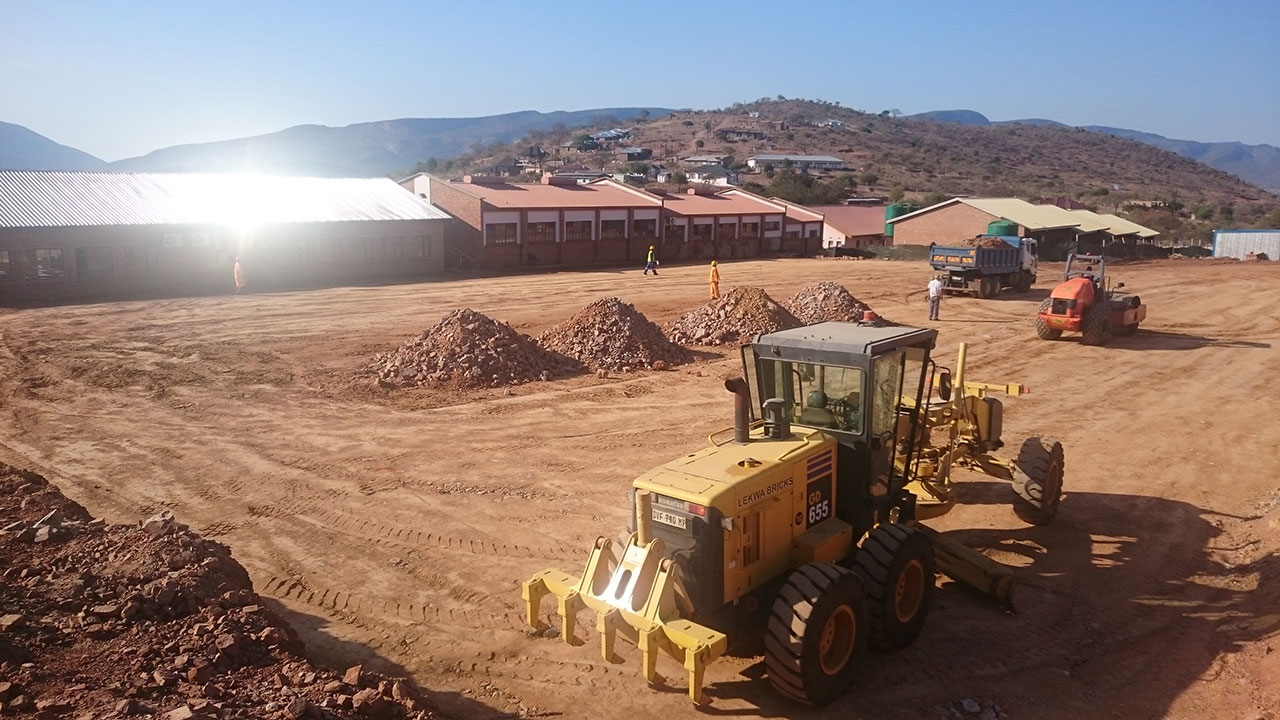 EARTHWORKS
We have done various projects, from Solid Rock blasting to building platforms.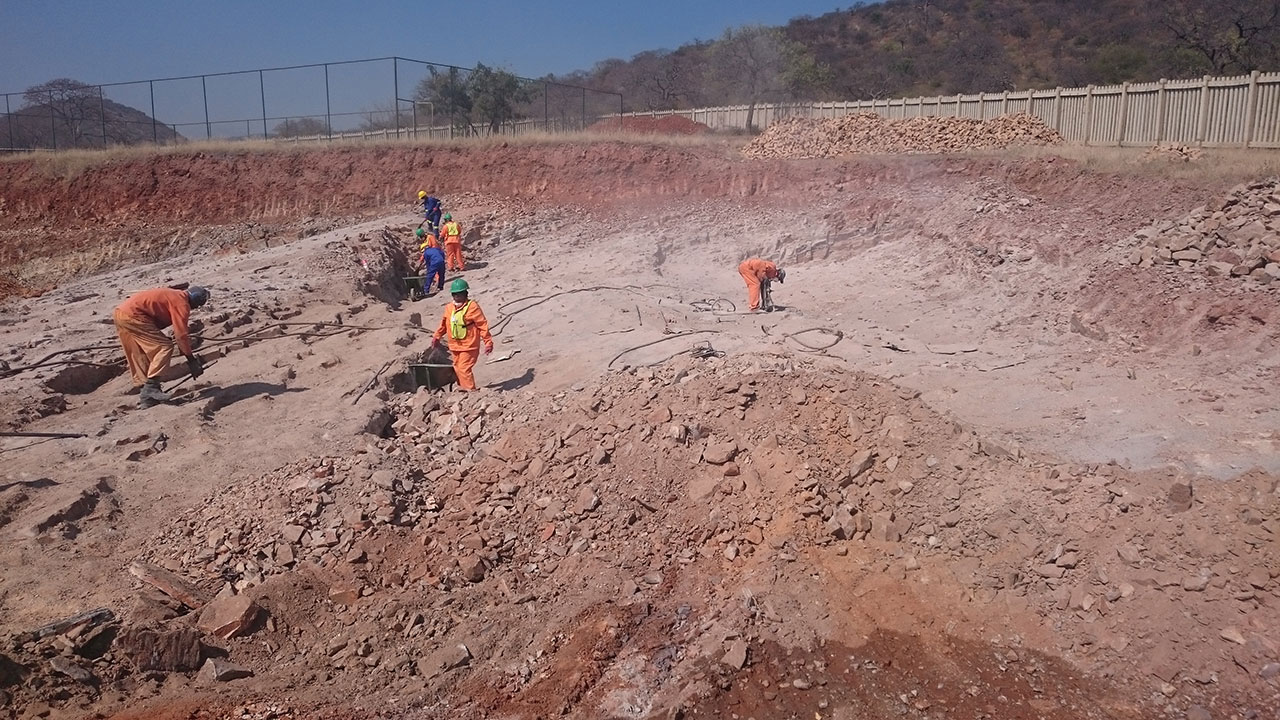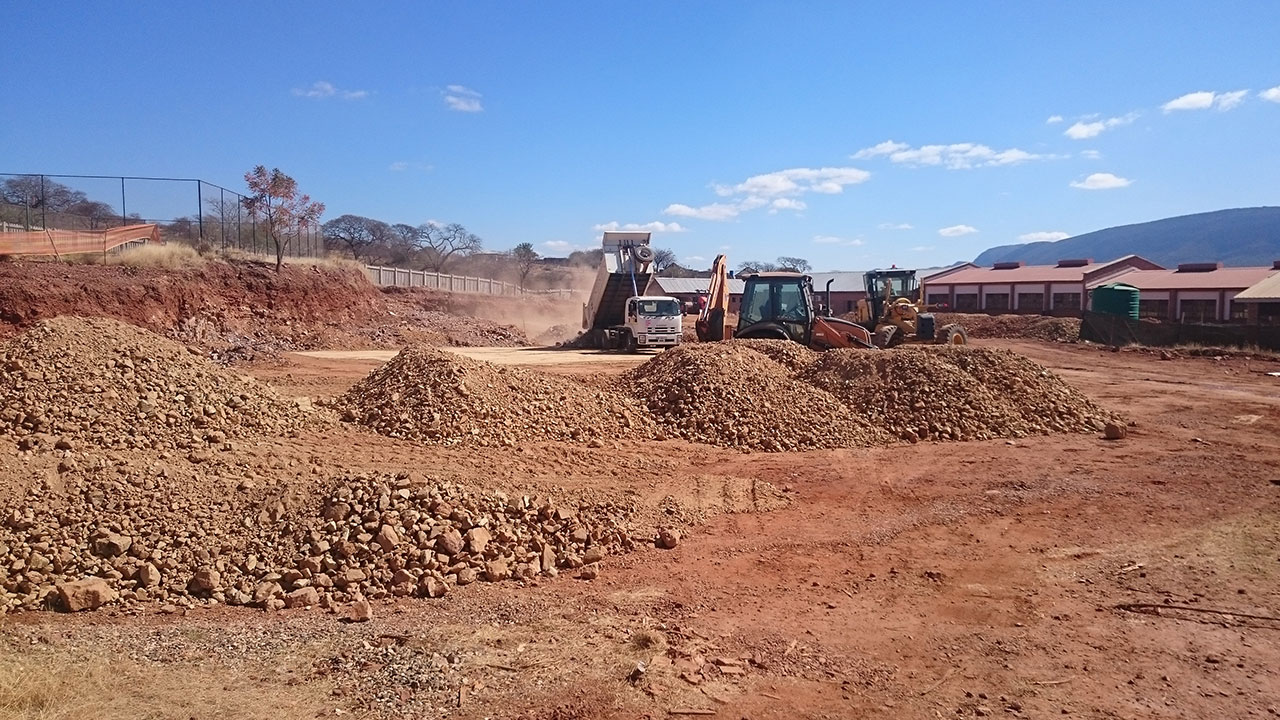 BUILDING CONSTRUCTION
We have built 2 IDT Schools between July 2015 and July 2016
We are currently busy building a FET college in Vhembe
We have built a 3000m² college namely Mavhoi FET College
We have built a 2800m² pharmaceutical building at Sefako Makgatho University (SMU) – Garankuwa Campus